NEWBORN SESSION GUIDE
Thank you for choosing us to capture some of the first precious moments of your baby's new life. These photos will last a lifetime, and are an excellent way to look back, and remember just how tiny and fresh your little one was. With every newborn session, we try to capture unique, simple and sweet photos for you and your family.
WHEN TO BOOK / WHEN TO SCHEDULE THE SESSION
Since due dates are never guaranteed, we set aside roughly 2 weeks around our clients' due dates, to ensure ample time to schedule each session. Because of this, spots are limited, and it's always best to book your newborn session with us as early as possible after the second trimester begins.
Once your little one is born, we ask you to contact us right away, and we will schedule the session between the first 5-20 days post birth. This period of time is the best, as it is when your newborn will be the sleepiest, and curliest for all of those adorable poses. Newborn sessions are scheduled Monday-Friday between the hours of 10am and 4pm.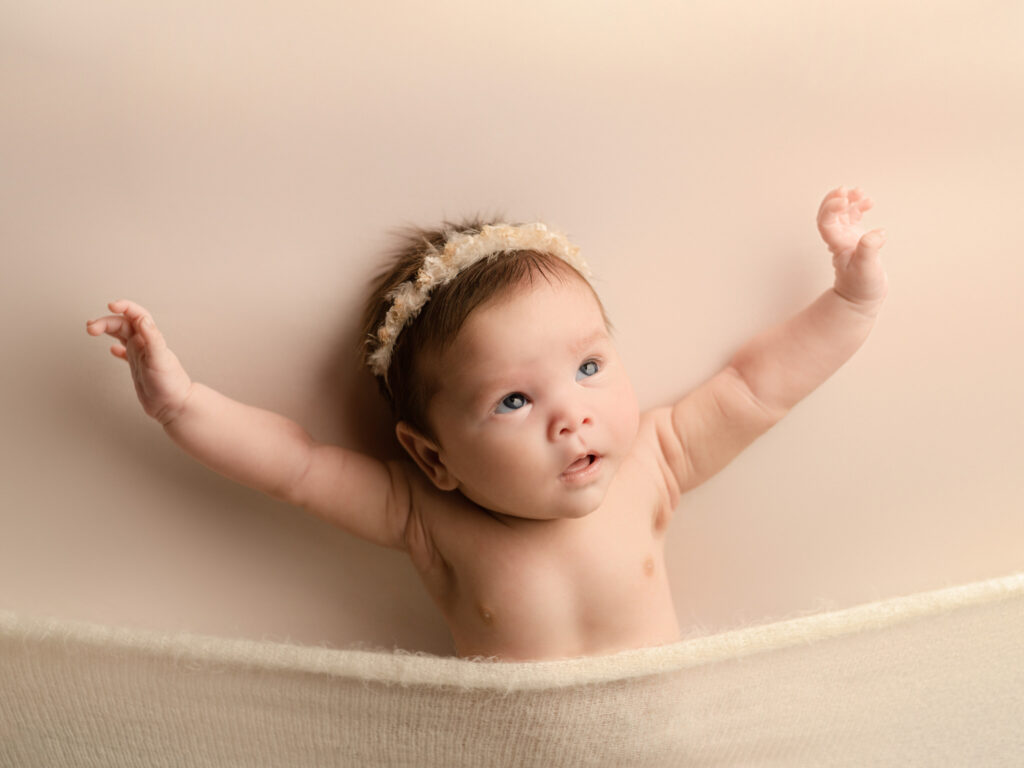 WHAT TO EXPECT / FAQ
Where?
Sessions take place at our home studio, at 144 Front St. N, in Sarnia.
How long will the session take?
Sessions usually range anywhere from 3-4 hours, depending on the size of the family, the fussiness of the baby, number of feeds, diaper changes, etc. We do not book any other sessions during the period of time you are scheduled for, so there is no rush when it comes to settling the baby.
What should I bring?
Just the baby, food and lots of diapers! Our studio is stuffed full of props, wraps, hats, outfits, etc. Unless you ask for a specific shot with personal items or props (*see props info later in this guide), we will provide everything needed. Also, feel free to bring snacks for yourselves, in case the session runs long.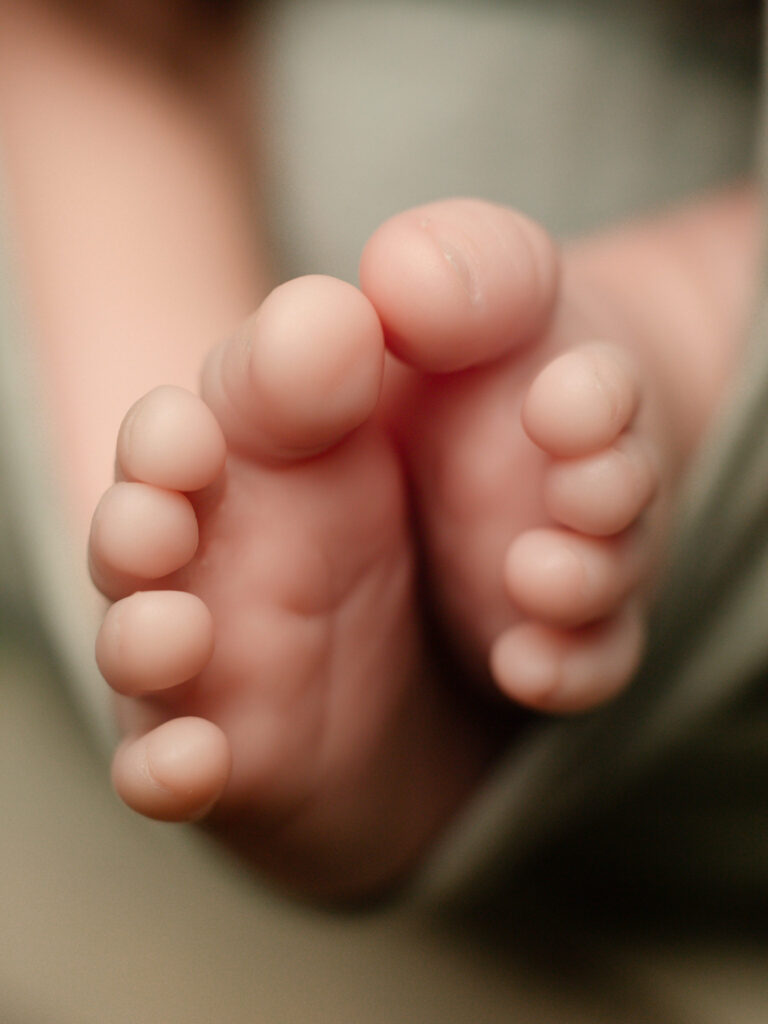 How many photos will I receive, and when will I receive them?
Our typical session ends with somewhere in the range of ~60 final edited images. In approximately 3-4 weeks after the session (unless stated otherwise due to outside factors), you will receive a private online gallery of these images.
PROPS
Our studio is fully equipped with props… lots and lots of props! We make it our mission to find sweet, unique, and interesting items to use during sessions. We've got buckets, baskets and crates, wraps, outfits and hats, little stuffed animals, holiday props, furs, blankets and knits.
If you have a specific shot in mind, but aren't sure if we have props to suit, just ask! If we don't have it, and you do, we're more than willing to use your personal items for a set up shot, as long as it can be safely achieved. As well, if you have any items of sentimental value (such as a childhood blanket, family heirloom, etc.), we just love to incorporate those into the session as well. Just let us know beforehand so we can include these items in our pre-session prep.
USEFUL TIPS TO PREPARE
Feeding
Your baby will more than likely need to feed several times during the session, and therefore, we aren't too concerned with when they were last fed, and don't expect you to change your schedule to suit.
Sleeping
If possible, we will try to schedule the start of the session in the mornings. If the baby is kept awake for a couple of hours prior to the session, that is always helpful in keeping them sleepy during the session.
Diaper Changing
If possible, bring more fresh diapers than you expect to use, just in case!
FAMILY PHOTOS – PARENTS
Near the beginning of the session, we like to photograph each newborn with their parents. These photos tend to be some of the most cherished shots at the end of the day. Since we take care of these early in the session, it will allow Mom and Dad to relax for the remainder of the time.
*This portion of the session is absolutely optional, and not required if the parents aren't comfortable having their photo taken*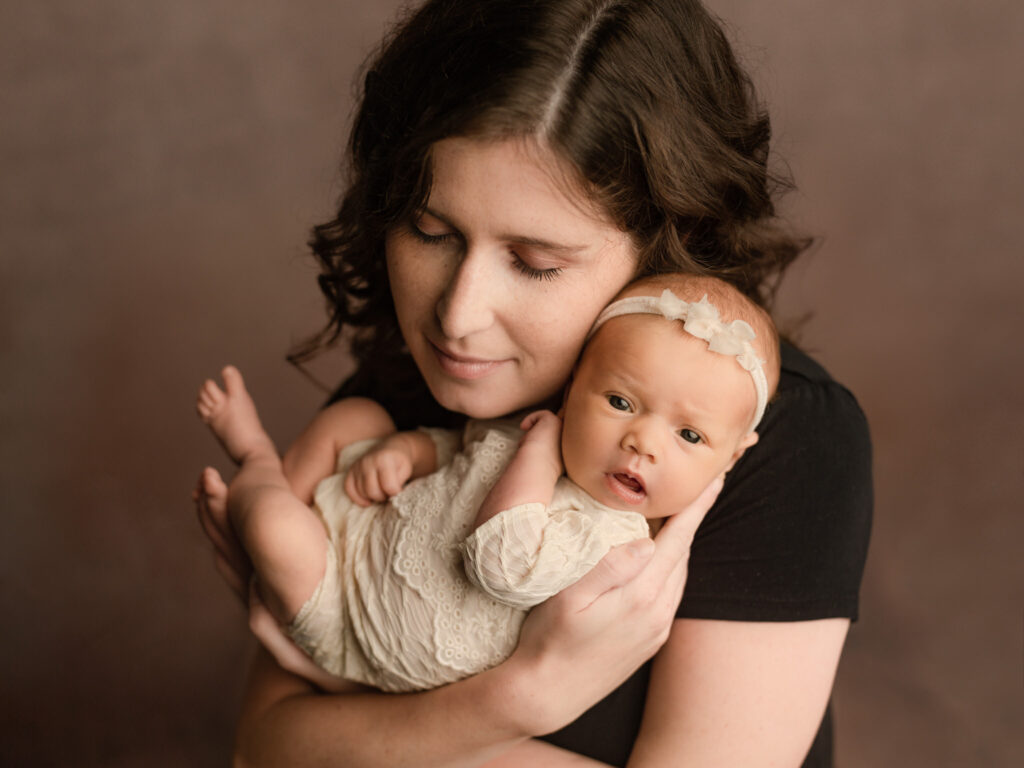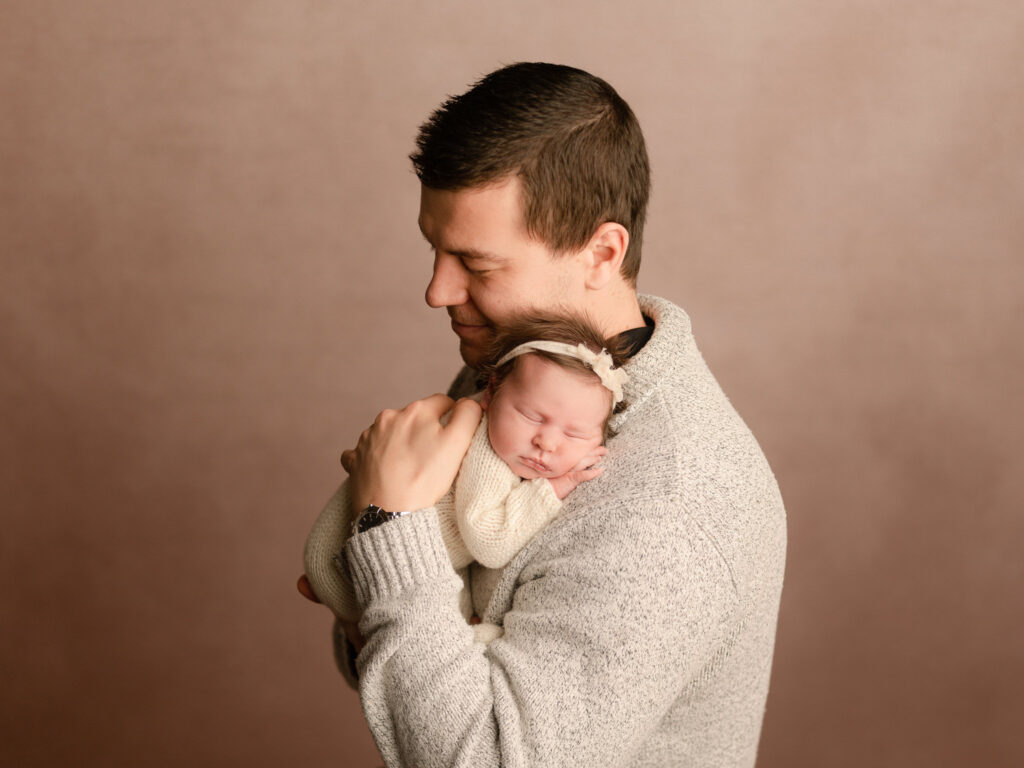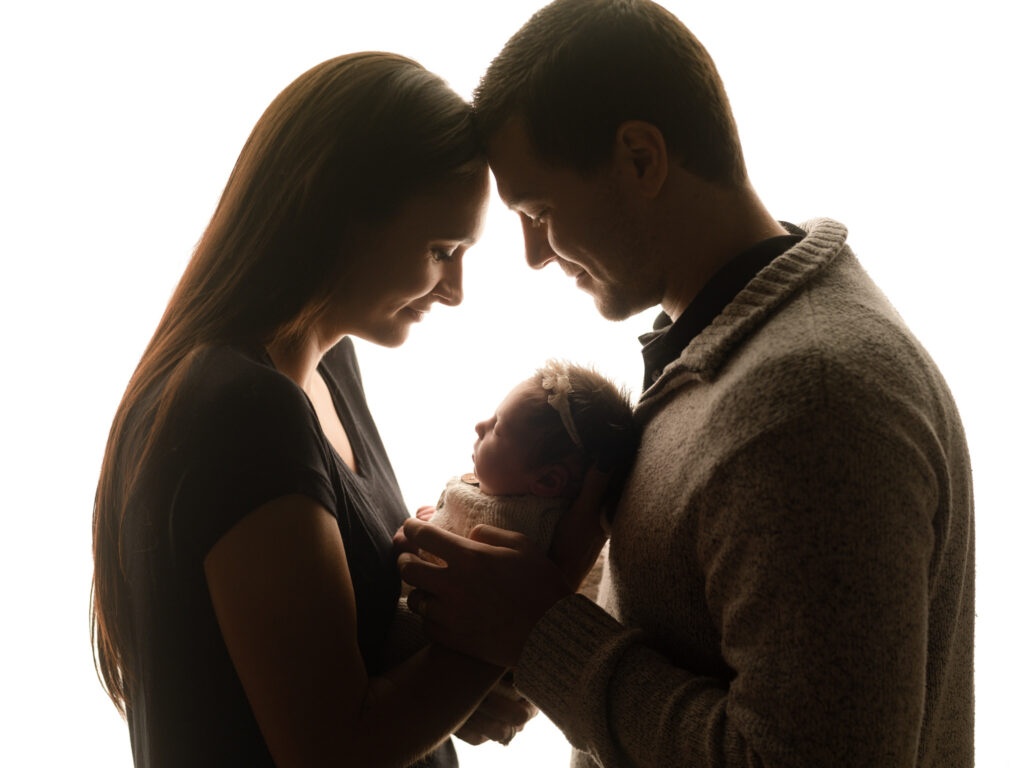 FAMILY PHOTOS – SIBLINGS
Sibling photos are our favourites! If the newborn has an older sibling or two, feel free to bring them along for some deliciously sweet sibling shots.
When other children are involved, we ask parents to arrange for a family member or friend, who is available to pick up the child(ren) once their portion of the session is done, so they don't get bored for the next few hours while the baby is being photographed. Having someone take the child(ren) after is great, so parents can fully focus on the newborn, and everything else that's going on, and allows us to focus on keeping baby happy.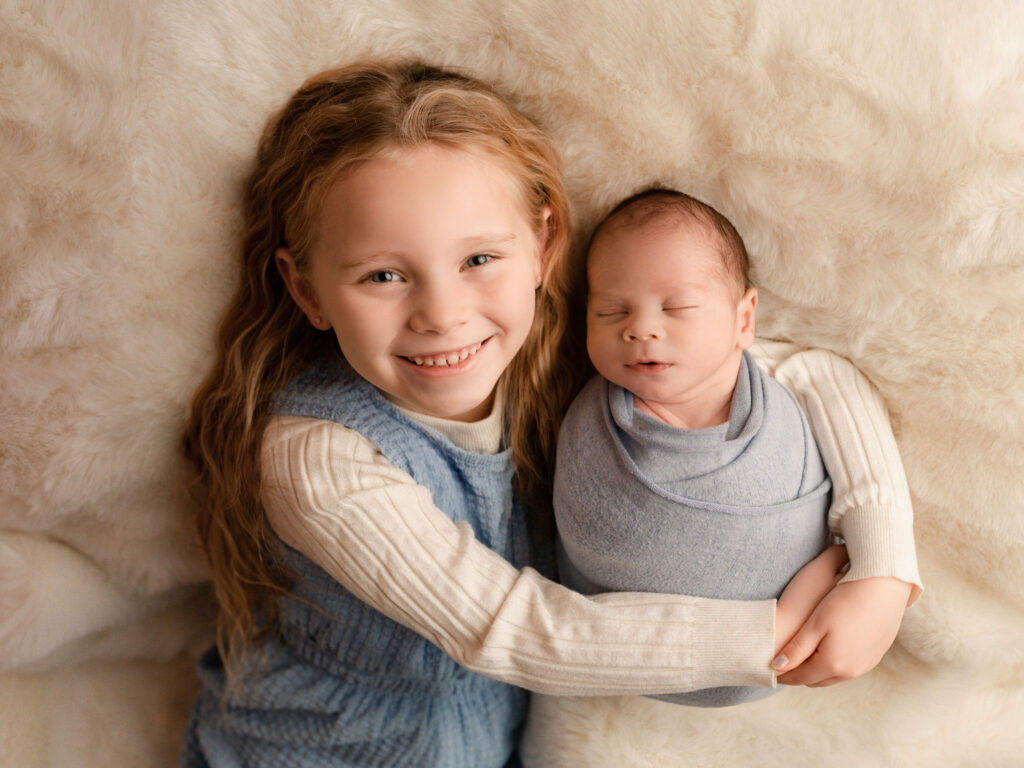 POST SESSION
Once your session is complete, we back everything up on multiple servers, to ensure the raw files are saved for life.
While we're in the process of editing your session, we can post teaser photos to our social media accounts, if you are comfortable with that. If not, we can send you private teaser images via email, or Facebook.
Within 3-6 weeks (unless stated otherwise), we will contact you with the link to a password protected online gallery, where you can view, and download all of the high resolution, unwatermarked images. You have full print and post rights, though we retain all rights to our own images as well.
In this online gallery proofing site, you can order prints, share, and favourite photos. This gallery will be available to you for approximately a year after delivery, though we highly encourage you to download your own images, and back them up yourself. We always keep back ups of all edited and raw images as well, just in case.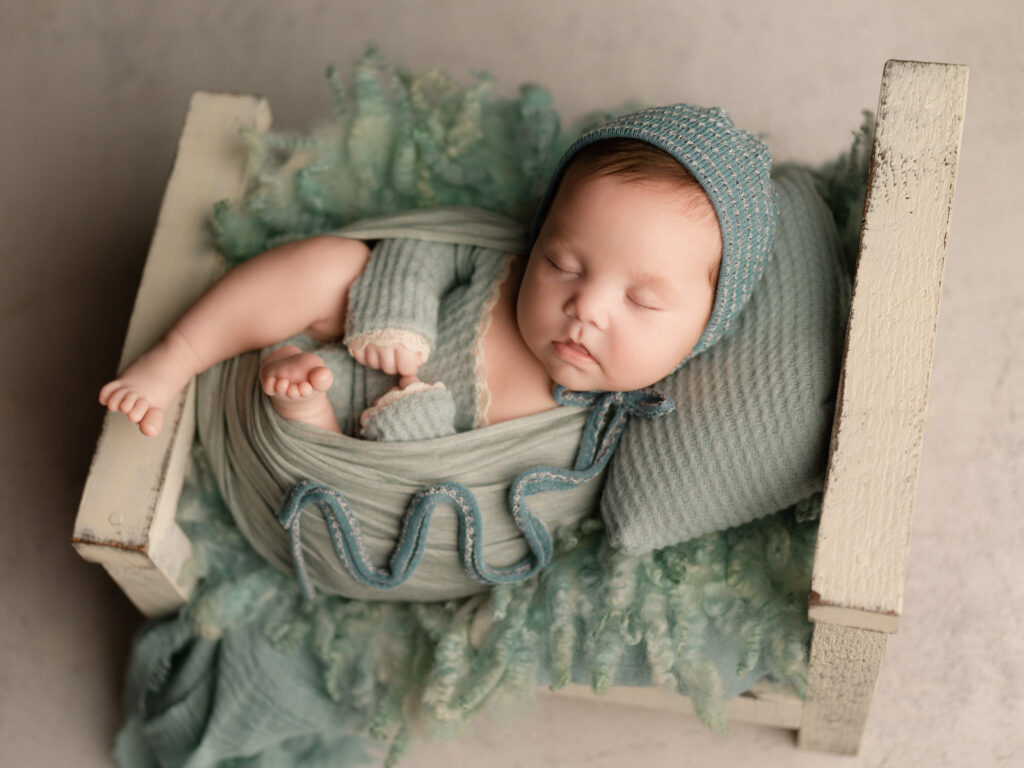 INVESTMENT
A newborn session with Proper Photography is $550 (HST included). Upon booking, we require a 50% non-refundable deposit, to hold your spot, with the remainder of the fee due on the date of the session.
THE STUDIO
Our studio space is located within our loft space in downtown Sarnia. We have a comfortable seating area for parents, with drinks and snacks provided.