The magical light and scene, down Outer Rd. in Port Franks, Ontario, Canada, has to be Sarnia Lambton's best kept secret. It's the perfect spot for unique engagement photos in Lambton County.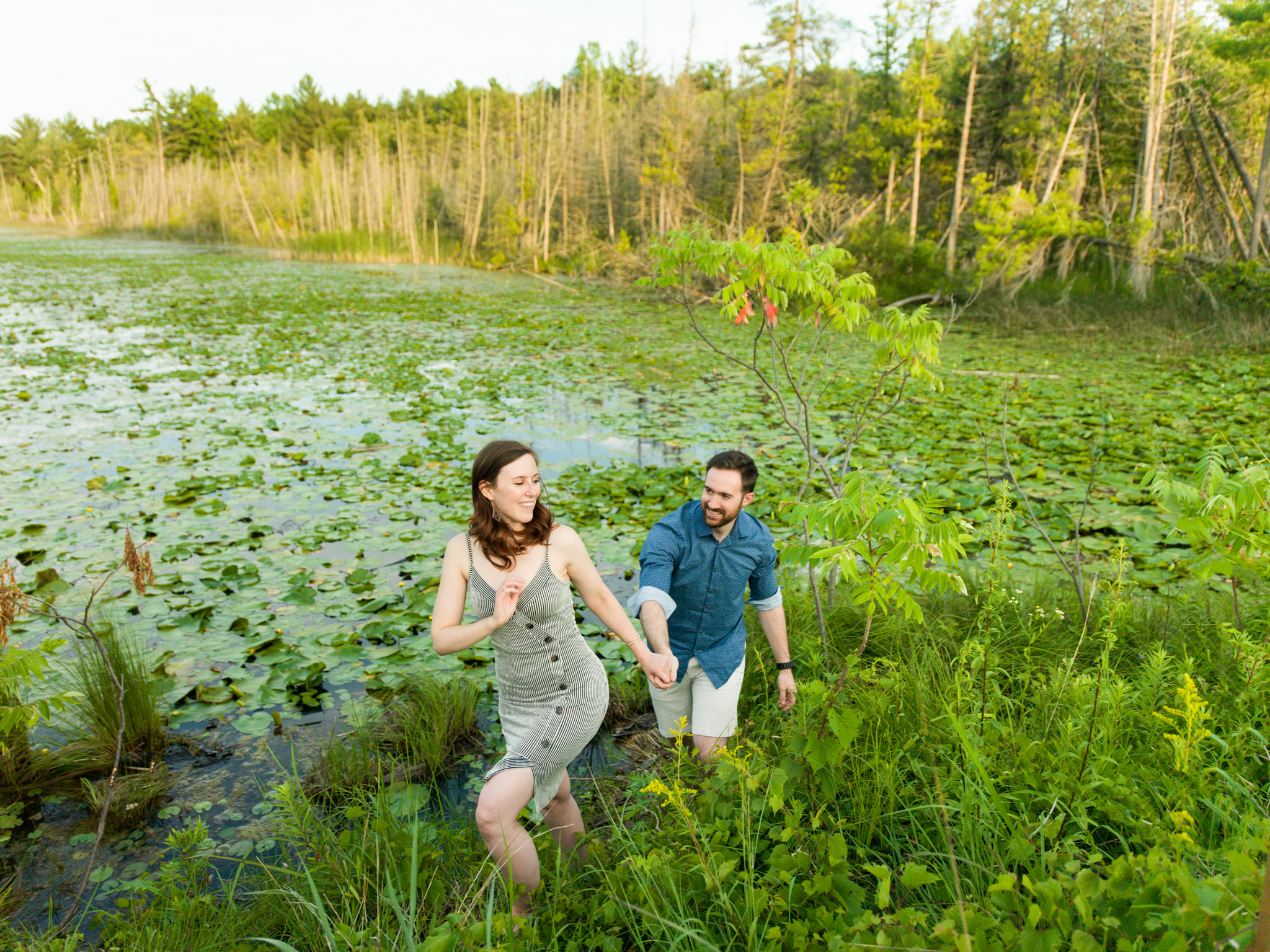 Only a half hour drive up the blue coast, the Sierra Nevada ecosystem of Port Franks is the most unique and most aesthetically rare in Canada. Only making it more unique, this location is where the glaciers stopped during the last ice age, leaving unique tiger-striped sand dunes. The setting sun stays in line with the lakes and floodways, giving the ideal scene for golden hour sessions.

Don't worry, that's both your geography and history lesson for the day.

The multiple ponds full of lily pads are just asking for a cute couple to canoe through. As you can see, the setting located just off the shoulders of the road, can offer up a stunning shot.
Here's the kicker – Even the beach is rich here. When we say 'the beach,' we mean it. No other beach in Ontario can remotely compare. Soft sand, beach grass, mini hideaway coves, warm pools of water, and sun dunes grace it for kilometres.
Best of all, it's private.

Unlike other overused location for engagement photos (ie, the Scarborough bluffs), there's no need to shoot around a half dozen other couples fighting for the 'spot'.
50 feet out, and the water is still only knee deep.
If you're a wedding photographer in London it's only 40 mins away from you – Please use it.